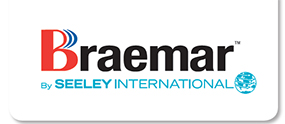 Why install a flued gas space heater?
If you do not require whole-of-home heating, then may we suggest one of our fantastic Space Heating options. Choose from either the new Braemar Ecostar SH Space Heating Range or the Braemar Ecostar WF2000. These powerful yet elegant space heaters are ideal for one or two rooms up to 110 sqm. Like all gas heating systems, Braemar Ecostar Space Heating is an efficient form of heating, producing far fewer greenhouse gases than electricity or inefficient solid fuel heaters. The Braemar Ecostar ducted system is preferable if you want to heat the entire house.
+

Is Braemar Ecostar safe for children?

There are no exposed hot surfaces or naked flames inside the house for little fingers to touch. Also, there are no fume emissions inside the home and no power cords or switches. The control panel is discreetly located on the top of the SH range and behind a hinged panel on the WF2000, at a height that is well out of reach of curious toddlers.
+

What form of heating is the most environmentally friendly?

The threat to our planet from greenhouse gas emissions has made the need for efficient and sustainable home heating more urgent. Research commissioned by the Australian Gas Association in 2000* reported that in the residential sectors gas is a clear winner in limiting greenhouse gas emissions. For example, the study found that emissions from natural gas ducted space heaters are one-third of those produced by heaters powered by black coal-generated electricity. By installing a Braemar Ecostar ducted gas system, you'll do more than save on running costs – you'll be contributing towards a healthier planet. *Source: Assessment of Greenhouse Gas Emissions from Natural Gas, Australian Gas Association, 2000
+

Is Braemar Ecostar suitable for people with allergies?

Yes, Braemar Ecostar is ideally suited for people with allergies*. Not only is natural gas a clean-burning fuel, but also all flue emissions from Braemar Ecostar systems are safely expelled from the home. Furthermore, unlike some forms of heating, gas systems do not dry out the air, which can irritate the skin, eyes, nose and throat. *Consult your physician for advice regarding your specific circumstances
+

How does Braemar Ecostar Heating compare to other systems?

Natural gas heating is a far more economical and environmentally friendly form of heating compared to electric or solid fuel heaters. VIEW COST SAVINGS CHART Solid fuel heaters generate more greenhouse gas emissions and are messy to clean, while electric heaters or reverse cycle systems produce a drying effect in the air that irritates the eyes, skin, nose and throat. Braemar Ecostar Gas Space Heaters are low maintenance, easy to clean and have highly efficient heat exchangers, which maximises heat output and doesn't dry the air.
+

What size room can be heated?

The Braemar Ecostar SH range and the Braemar Ecostar WF2000 are both produced in two models, which are capable of heating large rooms. All models are ideal for most domestic applications and can heat up to 90 sqm, while the larger models are designed for large family rooms or commercial applications of up to 110 sqm. An optional rear vent kit means an adjoining room can also be heated, which effectively gives you two heaters for little more than the price of one.
+

How does a gas space heater work?

Air is drawn into the top of the systems, warmed inside the unit and discharged through the bottom louvres. An adjustable speed fan allows users to regulate the flow of the warm air, gently circulating throughout the room.
Important note: When installing new gas appliances (or even when replacing existing gas appliances whether they are natural gas or propane – LPG) your gas fitter is obliged to give you a Certificate Of Compliance. The Gas Codes require this.
>>FACT SHEET – UNFLUED SPACE HEATING – NSW GOVERNMENT HEALTH
Contact Hi-Tech Gas Services to arrange an installer in your area